Faculty and staff are invited to join in on the hunt June 1-19!
Get outdoors, stay active and earn points to be entered to win a Garmin Fitness Tracker! The Walking Scavenger Hunt is a 10-destination, self-paced hunt inspired by works of art around the University's main campus. What a great, fun way to move more this summer while exploring the campus! Take a walk with a coworker or enjoy some time for yourself!
It's as easy as 1-2-3:
Seek out any or all of the 10 scavenger hunt destinations across campus – Use the campus map to help you locate the destinations.
Each destination has a bonus question to be answered. Figure out the answer to that question – Bring the hunt worksheet with you to jot down your answers as you find them.
Use the I found it! button associated with each destination you visit to answer the bonus question by June 19.
Click the image of the destination(s) to discover where to find it, a little about it, and the bonus question: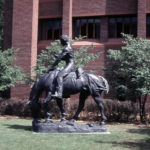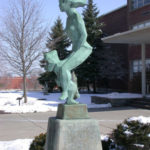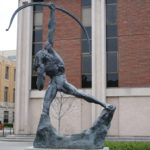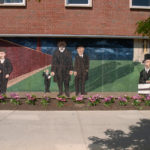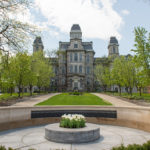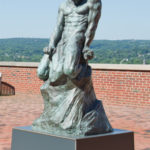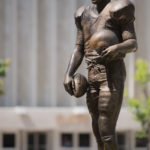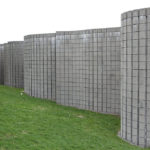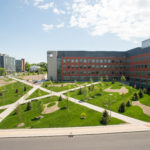 Keep in mind:
The challenge is self-paced, so it's up to you to visit one, two or all 10 destinations.
The more destinations you visit along with submitting the correct answer to the bonus question, the more chances you have to win the fitness tracker!
Each scavenger hunt question answered correctly equals one point; you can earn a maximum of 10 points.
You will earn one point for each question answered correctly, 1 point = one chance to win, 2 points = 2 chances to win, 3 points = 3 chances to win etc…
All submissions need to be entered by June 19.
To see more works of art across campus, visit Art on Campus.