Log in and learn!
Our Faculty and Staff Assistance Program provider, Carebridge, presents webinars that focus on a variety of topics pertaining to wellness and worklife balance. Faculty and staff are welcome to join the webinars live for free. For questions or links, feel free to email the Wellness Team.
*Please note: you must be signed in to myliferesource.com to register for the below webinars. If you do not already have an account, you may create one using the University's access code WY6CE.
---
Live Well webinar offerings for Spring 2018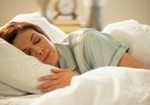 Why Sleep is So Important: Tips for Getting a Good Night's Sleep
View archived webinar until May 15
Sleep is essential for a person's health and well being, yet millions of people suffer because they do not get enough sleep. Are you one of the many adults that experience daytime sleepiness severe enough to interfere with daily activities at least a few days each month? Attend this webinar to assess your sleep patterns, learn about the connection between stress and sleep, and acquire new technique to improve your sleep habits.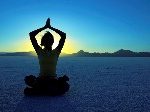 Connecting to Life
Tuesday, February 27
Noon-1 p.m.
A major component of achieving fulfillment in our lives is being connected to people and ideas that bring us meaning and purpose. Where do you find the energy and motivation to schedule such connections into your daily life? This seminar will identify the roles, people and ideas which enrich your life and revitalize your energy. The fundamentals of time management will be used to create a plan for improving your connections at work and in your personal life.
Register now!
---
Stress less archived webinars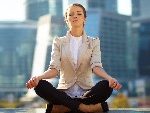 Cultivating Mindfulness
Mindfulness is a way of being fully conscious and completely present in the moment — setting aside your worries, expectations, emotions and other thoughts that take your mind away from the current moment. Be introduced to the practice of mindfulness meditation and learn insights into the art, science and practice of mindfulness. The daily practice of mindfulness meditation has been linked to physical and emotional well-being.
View archived webinar
*Available until February 14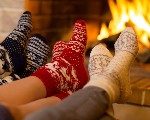 Stress Management for the Holidays
No matter what holiday you celebrate, December does not have to mean stress. Wouldn't it be great to find yourself rested and refreshed at the turn of the New Year? Unfortunately, for many of us, things like overspending, multiple obligations, and managing family expectations can create a lot of stress around the holidays. Join us for this webinar to learn practical tips about how to simply prioritize and plan ahead to help manage holiday stress.
View archived webinar
*Available until March 8
---