Log in and learn!
Our Faculty and Staff Assistance Program provider, Carebridge, presents webinars that focus on a variety of topics pertaining to wellness and worklife balance. Faculty and staff are welcome to join the webinars live for free. For questions or links, feel free to email the Wellness Team.
*Please note: you must be signed in to myliferesource.com to register for the below webinars. If you do not already have an account, you may create one using the University's access code WY6CE.
---
Stress less webinar offerings for fall 2017
The two webinars below will be archived for 90 days after the live presentation. Check back for the links.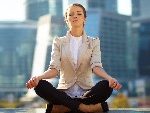 Cultivating Mindfulness
Mindfulness is a way of being fully conscious and completely present in the moment — setting aside your worries, expectations, emotions and other thoughts that take your mind away from the current moment. Be introduced to the practice of mindfulness meditation and learn insights into the art, science and practice of mindfulness. The daily practice of mindfulness meditation has been linked to physical and emotional well-being.
View archived webinar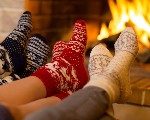 Stress Management for the Holidays
Friday, December 8
Noon-1 p.m.
No matter what holiday you celebrate, December does not have to mean stress. Wouldn't it be great to find yourself rested and refreshed at the turn of the New Year? Unfortunately, for many of us, things like overspending, multiple obligations, and managing family expectations can create a lot of stress around the holidays. Join us for this webinar to learn practical tips about how to simply prioritize and plan ahead to help manage holiday stress.
Register now!
---
Variety of worklife webinar offerings for fall 2017
Emotional Composure – Remaining Unruffled & Dynamic Under Stress
Tuesday, December 19
3-4 p.m.
Emotions are a healthy part of the human experience. Acknowledging emotions and understanding your personal stress style is the first step in beginning to control them. In this session, we will discuss a selection of customary stressors as well as techniques for exercising control over them.
Register now!