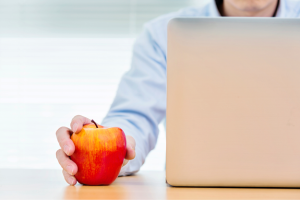 Make skillful food choices for energy throughout the work day. While you're at work you can eat food that tastes good and energizes your body throughout the day. It is important to eat healthy and make skillful food choices to eat well at work!

Healthy snacking doesn't have to be boring.  Next time you get hungry, try one of these 35 fun healthy snack ideas from Syracuse University Food Services.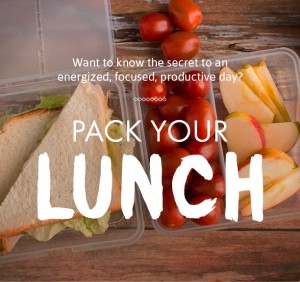 Food cooked at home is usually healthier – with lower amounts of sugar, salt and fat – than those purchased at restaurants. Plus, it's less expensive and easier on your budget. By bringing your lunch to work along with some healthy snacks you'll be improving how you feel, how you eat, and even how you work.  Try these Healthy Lunch Recipes for Work.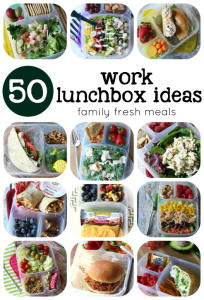 Ready to healthify your lunch routine? We all have to eat lunch every day, but there's no reason it has to be the same lunch every day. Sure, it's easy to keep packing the same old turkey sandwich and apple and chips, Monday through Friday-but then one day, after three weeks straight of the same thing, you can find yourself pulling out that box at lunch time and realizing you just can't face one more turkey sandwich.Check out these 50 Work lunch box ideas!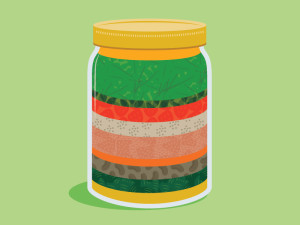 Mason jar salads are a fun and practical way for assembling and transporting salads. Individual components of a salad are layered in glass mason (or canning) jars for easy transport, so you can eat healthy from anywhere! Learn how to make a mason jar salad.