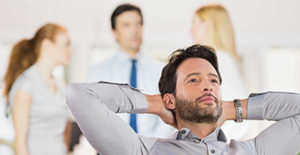 We all experience personal stress as well as variable levels of stress at work. In order to be our best self on the job, it is important to recognize the role of resiliency in the workplace.
This webinar presented by Carebridge will focus on making the connection between personal stress management and productivity and how to incorporate stress management strategies into personal routines. Whether you are confronted with needing to adapt to circumstances or be persistent in managing obstacles, this webinar will provide you with practical tips and tools to become more resilient and productive at work.
View archived webinar (available until December 21, 2017).
The objectives of this webinar:
Recognize the role of resiliency in the workplace
Make the connection between personal stress management and productivity
Incorporate stress management strategies into personal routines
Commit to self-management practices