Where to find it: ESF Campus just behind the Arch Strip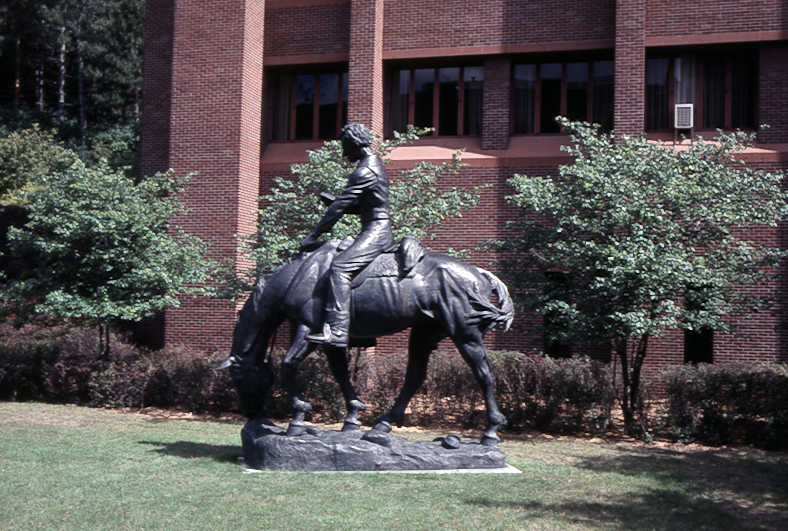 A little about it: This statue was presented in 1974 to Syracuse University along with several other smaller sculptures, and many of the personal and business papers of the artist. The Huntington family had a long history of generosity to Syracuse University beginning in 1932 with a gift of the sculpture Diana of the Chase and 13,000 acres of Adirondack forest. The land was held in trust for the then New York State College of Forestry and is now known as the Archer and Anna Huntington Wildlife Forest Station.
Bonus Question: What gate of the Dome is directly to Abe's right?