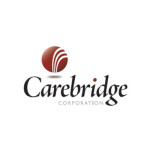 Carebridge offers tips each month, covering a variety of topics!
Focus on Financial Wellness
This monthly tip will assist your employees in practicing behaviors which promote wellness. We encourage you to share this Wellness Tip with your wellness and communication specialists.
Practicing Inclusion at Work
Carebridge is pleased to present, "Practicing Inclusion at Work." It is easiest for us to befriend and collaborate with those that are most similar to us. This month's Quick Tip provides ways you can challenge yourself to step out of your professional comfort zone to practice inclusivity.
Keeping Your Personal Data Safe
Carebridge is pleased to present, "Keeping Your Personal Data Safe." Staying safe in today's world requires that you understand how your personal privacy can be jeopardized by the use of electronic devices. This month's Quick Tip provides information on how to protect yourself and limit your risk of exposure.
Health Benefits of Nature
Carebridge is pleased to present, "Health Benefits for Nature." It's no secret that time spent outdoors in natural settings can promote both physical and emotional health. This month's Quick Tip provides information on how you can get better connected to nature to improve your mood through health-promoting steps no matter where you live and work.
Add Fruit to Your Diet
Fruits are a great source of vitamins, nutrients, and fiber. Healthy adults need about two cups of fruit each day. Find out how to meet that goal.
The Benefits of Solitude
Carebridge presents, "The Benefits of Solitude." Solitude, a state of being alone, without being lonely, is a healthy act that can lead to deeper self-awareness. This Achieving Wellness discusses some of the many benefits.
Sharing Wisdom and Experiences
We all need wise people in our lives. They can help us to be more resilient in uncertain times. This Quick Tip provides information and tips on how you can look for opportunities to share your wisdom in a way that positively influences other people's lives.
Electronics and Your Sleep
Carebridge presents, "Electronics and Your Sleep." This month's Quick Tip might help you if you are one of the many teens or adults that cannot put your electronics down for a good night's sleep.
Aging Gracefully
As we mature, our concerns about the aging process can cause stress. If you fear the passing of time, try these ideas to get back to celebrating each new day.
Money Management
"Five Things You Need To Know About Personal Money Management." Make a commitment this year to take financial control of your life. This Quick Tip gives you information that will help you develop better financial behaviors.
Productive Conversations
"10 Tips for Turning Difficult Conversations into Productive Ones." While we sometimes try to avoid difficult conversations, these types of conversations are necessary from time to time in the workplace.  When employees provide substandard performance, miss deadlines, engage in interpersonal conflicts and exhibit toxic behavior, there is a high cost to the company.  If you're unsure how to best approach a difficult conversation, this Quick Tip will provide some steps you can take to help bring about a successful outcome.
Understanding Discharge Plan
"Leaving the Hospital: Understanding the Discharge Plan." Whether the next step is home, a rehab facility, or a nursing home, proper discharge planning is critical to the health and well-being of the patient. This Quick Tip provides important information to ensure a smooth transition from the hospital to the next level of care.
Advance-Fee Loan Scams
"Avoid Being the Victim of Advance-Fee Loan Scams." When you have bad credit and need cash fast, it's easy to let your guard down and reduce your ability to recognize a loan scam.
Understanding Business Manners
"Understanding Business Manners in a Complex World." Using good manners is essential to a healthy workplace and directly affects employee morale and productivity. Read this Quick Tip for a quick refresher on proper etiquette in the workplace.
Stop Stereotyping
"Stop Stereotyping: Challenging the Masculinity Labels We Assign to Men and Boys." In recognition of National Men's Health Month, this Quick Tip discusses some of the misconceptions and misunderstandings masculine labels and associated assumptions can create.
Medicare
"What Everyone Should Know About Medicare." If you are about to turn 65, you will soon be eligible for Medicare. This Quick Tip answers some of the most common questions about Medicare.
Helping your Child Plan for Their Future
"Helping Your Child Decide What To Do After High School." As a parent, you can play an active role in helping your child plan for their future. This Quick Tip gives you some helpful tips.
Carebridge licensed, credentialed counselors are available 24 hours a day, 7 days a week, 365 days a year by calling Carebridge at 800.437.0911 or via email at clientservice@carebridge.com.