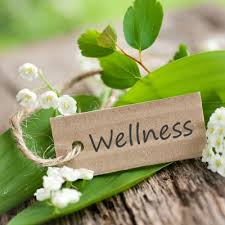 We can all create a campus culture that promotes health and wellness through healthy lifestyles!  Here are some tips and resources that you can use to create a culture of wellness!
These tips contribute to a healthy work experience
Participate in wellness programs and events offered by the Syracuse University Wellness Initiative
Join the wellness email distribution list by going to wellness.syr.edu and receive the latest information and programs
Meet your Wellness Champion. Don't have one in your department/area? Consider joining the Wellness Champion Network
Create a comfortable workspace by requesting an ergonomic evaluation
Take stretch and water breaks to stay energized throughout the day
Bring a healthy lunch from home or choose a healthy option when eating out
Bond with your coworkers and colleagues over a healthy lunch or walk
Support the Tobacco-and-Smoke-Free Policy
Share the wellness tips you receive in the workplace with your family and friends
Additional tips and resources
Healthy Habits at Work
There are so many opportunities to incorporate health and wellness into our daily lives and especially at work—where we spend a good portion of our time. Use the Healthy Habits at Work page for tips and ideas of how to infuse more healthy habits into your workday.
Encourage healthy meetings
Our physical and social environments have a big impact on our health and safety.  Our work enivronment shapes many of the choices we make and can either support or hinder efforts to eat well and be active on a daily basis. Email wellness to request a hard copy of the Eat, Meet, and Move Well brochure for healthy meeting guidelines!
Supporting Faculty and Staff Wellness
Supervisors, managers, and directors are uniquely positioned to help create a safe and healthy work environment by creating a culture of wellness within their departments and for supporting staff who want to achieve and maintain healthy lifestyles.  Request a Toolkit for Supervisors, Managers and Directors for ideas and resources to help create a culture of wellness in your department!
Nursing mothers lactation spaces
Syracuse University provides a number of lactation rooms to support nursing mothers returning to work, school, or campus. Each room offers a clean, secure, and private space for women who need to express milk during their time on-campus. See lactation space details.