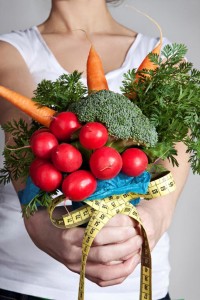 Eating a healthy, balanced diet and maintaining a healthy weight is an important part of maintaining good health, and can also help you feel your best! The Syracuse University Wellness Initiative aims to provide programs, resources and opportunities for faculty and staff to learn more about nutrition, and general well-being. Check out the new fall offerings!
Weight Watchers
-
Syracuse University has partnered with Weight Watchers! If you are an active benefit-eligible Syracuse University faculty or staff member you have access to discounted rates on Weight Watcher's Meetings* and Weight Watchers Online Plus.
Nutrition Resources
-
Good nutrition and a healthy weight are an important part of a healthy lifestyle. Browse the links and articles to learn more.
Healthy Monday Syracuse
-
For information about Meatless Monday, Kids Cook Monday! and many other Healthy Monday initiatives, check out Healthy Monday Syracuse. Don't forget to subscribe to the Healthy Monday email list!