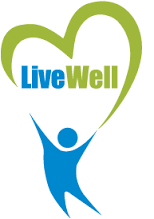 Live a healthier life!
SMALL CHANGES — BIG IMPACT
Did you know that many chronic diseases can be eliminated or reduced by making small lifestyle changes? Just by eating better, learning to manage our stress and doing moderate activity on most days of the week, we can reduce the risk of many chronic diseases and increase our quality of life.
With work, kids, spouse, chores, and the fast pace of life—time is at a premium! Fitting healthy behaviors in every day may seem nearly impossible some days. The key is to be flexible and make wellness a way of life. Don't stress, it can be done!
The Syracuse University Wellness Initiative aims to provide programs, resources and opportunities for faculty and staff to lead happy, healthy and fulfilled lives in these key areas (and more!):
Move More — Eat Well — Stress Less — Save Smart
Have a Live Well idea?  Email wellness
For educational resources, know-how and practical tips pertaining to a healthier upstate New York, visit A Healthier Upstate
For health information on a variety of topics, visit the website of the following organizations.