Wellness Champions are all about working toward achieving a healthy, balanced workplace culture, providing department support, and serving as role models. You are the eyes and ears of health in the workplace.
This page is designed to offer tips, links and resources to help you increase awareness, visibility and participation in wellness programs and opportunities in your department!
One of the best ways to promote programs, events and other wellness information is by creating a wellness display/bulletin board.  All Wellness Champions will be given the embody logo header for their wellness display/bulletin board. You will also be provided with program and event flyers, additional printable tips and resources and recipe of the month to display!
Example bulletin board display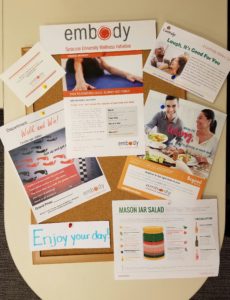 Current programs and event flyers: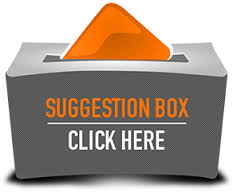 More to come fall 2017
Additional tips and resources:
Why the New Year is a Great Time to Set New Goals
Yoga Seeds (Healthy Monday offering coming this Spring)
Practicing Mindfulness Meditation
You CAN find time for Exercise
How To Make Refrigerator Oatmeal
Carebridge monthly quick tip:
Recipe of the month:
Working together we can create a healthier campus community!