Join this 21-day challenge to find out how!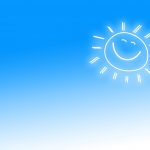 60 minutes a day may seem like a lot, but what if it could help build resilience, increase mindfulness, strengthen heart health, and restore balance to your daily life! In this challenge, you will  commit to three 20-minute daily practices that will positively impact your overall sense of well-being.
Faculty and staff are invited to join Jaime Weisberg, the founder of Northbound Coaching & Consulting as she guides you through gaining greater balance in your daily life.
Feb. 8—28
I'm ready to commit to me!
---
Challenge Elements
One-hour kickoff workshop (Feb. 8 at noon): learn the basics of each practice (meditation, movement and mindful moments) and the science behind their benefits.
Microsoft Teams group: for community, accountability, questions, short instructional videos, and daily tips around building your habits in these three core areas.
Daily log: track your progress
Post-challenge meet: share successes/struggles encountered and strategies to support the continuation of your practices.
Challenge Practices
Meditation: Learn the restorative benefits of meditation and how to set up your own successful practice. During the challenge you will work on creating a daily meditation routine, starting with just a few minutes a day, and building up to a 20-minute period.
Movement: Personalized to your fitness level and physical needs, carve out 20 minutes daily to move your body in a way that feels good to you: walk, dance, run, cycle, stretch… We will look at how movement is not only good for the body but the brain and how we can create a movement habit that lasts.
Mindful moments: Upgrade your free-time, with 20 minutes of daily meaningful "me-time." Swap out 20 minutes of passive activity (scrolling, watching TV) with 20 minutes of engaged time (journaling, connection with other, creative expression), to help complete the stress cycle and create more mindful moments to savor.