Follow a guided meditation
Meditation can remove stress and replace it with a dose of inner peace. It's one of the best tools we have to balance our emotions, deal with physical and psychological distress, and promote the peace of the present moment. Not sure how to start? Follow one of these (or any other), guided meditations.
---
Stress less and be more productive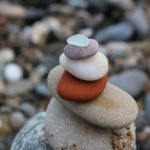 If you feel like you're barely getting by at work, especially on a Monday, you're not alone! Simply adopting a few habits recommended by psychologists and scientific researchers can help. Check out these 4 science-backed ways to be less stressed and more productive at work.
---
Leave your desk at lunch
Do you eat your lunch at your desk every day? Do you feel that you can't spare even 30 minutes, much less an hour, away from your computer? Are you afraid that you might miss an e-mail or not make a deadline because you took your lunch away from your desk?  Take a look at these 10 reasons to leave your desk at lunch!
---
Practice mindfulness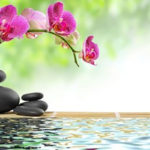 Mindfulness is not about living life in slow motion. It's about enhancing focus and awareness both in work and in life. It's about stripping away distractions and staying on track with individual, as well as organizational, goals. Take control of your own mindfulness: test these on how to practice mindfulness throughout your work day.
---
Download an app
Get meditating in 5 minutes. Easy. Download the Stop, Breathe and Think app. It's free and available on iPhone and Android devices.   With this app, you can develop and apply kindness and compassion in your daily life through the process of STOP, BREATHE & THINK.