Making changes at meals and snack times can make a big difference in helping you feel great. Use these strategies to nourish and fuel you throughout your day and beyond!
Snack smart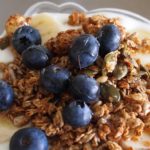 Take a smart approach to snacking. Make snacks work for you by choosing nutrient-rich foods from the grains, fruit, vegetable, dairy and protein food groups. Snacks can boost your energy between meals and also provide a good source of vitamins and minerals. Plan ahead, keep it real, and enjoy!
Below are some strategies to help you snack smart and complete the challenge!
Pick heart-healthy fats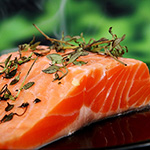 Fat is important for our overall health. Fats tend to get a bad reputation, but not all fats are created equal. Some fats are healthier than others!
Mono- and polyunsaturated fat are the healthiest type of fat. Plant oils such as olive, canola, corn, peanut and other nut oils; nuts such as almonds, peanuts, walnuts and pistachios; avocados; and fish—especially oily fish such as salmon and canned tuna are excellent sources of unsaturated fat. Eating unsaturated fat can improve blood cholesterol profiles, lower triglycerides and lower your risk for heart disease.
Saturated fat is less healthy, it can raise "bad" cholesterol in the blood. The best strategy is to limit (not eliminate) foods that are very high in saturated fat such as butter, cheese and red meat and replace them with foods that are high in healthy fats such as plant oils, nuts and fish.
Trans fat from partially hydrogenated oil (oil that has been chemically processed to make it more shelf-stable) is especially bad for your health. Eating even a small amount of trans fat on a regular basis raises the risk of heart disease. Best to avoid trans fat altogether. Most trans fat in people's diet comes from commercially prepared baked goods, margarines, snack foods and processed foods.
Below are some strategies to help you pick heart-healthy fats and complete the challenge!
Portion like a pro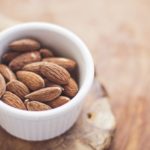 Along with choosing healthful foods and beverages, it's important to listen to your internal signals of hunger and satisfaction. Keeping portion sizes in tune with your body's cues can help you feel satisfied, manage weight, and sometimes save money!
Below are some strategies to help you portion like a pro and complete the challenge!
Eat more plants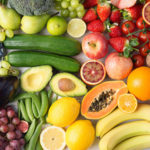 Fruits and vegetables are the colors of health. Eating plenty of fruits and vegetables has been linked to improved health, and for good reason. Fruits and veggies (both fresh and frozen) are loaded with vitamins, minerals, fiber, and antioxidants, which have been shown to protect against chronic diseases such as heart disease and some types of cancer. Think color! Fruits and veggies come in a variety of colors and flavors, but their real beauty lies in what's inside.
Below are some strategies to help you eat more plants and complete the challenge!