Wellness Spotlight
Kathy Zubal-Strang completed the Smart Fuel Challenge and is loving her new bento box and putting it to good use! She filled her bento box with a fresh salad, grilled chicken and hard boiled egg, with a side of dressing!
Check out the Smart Fuel Strategies page for tips and ideas on how to nourish and fuel yourself throughout your day and beyond!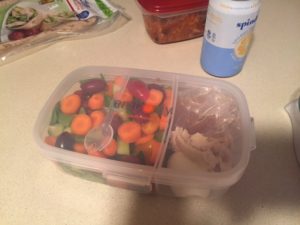 Share you wellness pictures and success stories with us anytime! Email: wellness@syr.edu. We'd love to hear from you and put you in the spotlight!