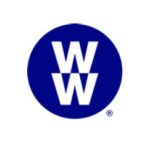 Syracuse University's partnership with WW (formerly Weight Watchers) is ongoing! Active benefits-eligible Syracuse University faculty or staff members interested in weight management have the opportunity to participate in WW. With WW, you'll get access to lots of exciting features, including exclusive mindset content through Breathe®, and incredible products and experiences through the rewards program, WellnessWins™.
Join WW
You may join WW at any time. Follow these steps to register:
Review your membership options and then click on the JOIN NOW button
This membership is for: Employee
Enter your nine-digit SUID in the Employee ID box
Choose which plan you would like (see options below)
Create your account
Enter payment method
Review and confirm
For questions or assistance registering, please call the WW Wellness Hotline at 866.204.2885.
WW Digital
Great if you want: a self-guided experience
Get it with: our innovative, award-winning app that puts weight loss at your fingertips
Lose weight and get healthier with our science-backed program and new personalized tools to help you eat well, move more, and feel your best.
Get 10,500+ recipes, on-demand workouts, meal planning tools, members-only community support, challenges, and 24/7 Coach chat.
Visualize your achievements in your weekly progress report and set a goal for the week ahead.
WW Digital + Workshops
Great if you want: face-to-face accountability
Get it with: in-person or virtual Workshops with your WW Coach and group for ultimate convenience and weight-loss success
Plus Digital!
Join unlimited Workshops with more Coaches, locations, and times added each week to get you the support you need.
Choose from our expert Coaches to find the right one for you, and connect with other members on a similar journey.
Dedicate this time to focus on your progress and goals. Learn and share tips and tricks with your group.
Find a WW Studio in the area that suits you best!
2022 Pricing
| WW Plan | WW price per month | SU subsidy per month | YOUR price per month |
| --- | --- | --- | --- |
| Digital | $16.96 | 50% | $8.48* |
| Digital + Workshops | $38.22 | 50% | $19.11* |
*The Internal Revenue Service (IRS) requires the subsidized portion of the Weight Watchers programs- the portion paid for by Syracuse University on your behalf- to be treated as taxable income. This subsidization will be added as taxable income in your last pay each month. To be in compliance with IRS guidelines, additional taxes will be withheld from your last pay each month.
*In compliance with the law, WW has updated their State and Local Sales Tax policy for WW Digital memberships. As of November 1, 2020, the tax amount you are charged will be indicated in both the membership summary you will see on-screen and the confirmation email you will receive after signing up for WW Digital. Going forward, tax will be added to your monthly charge for Digital membership in New York and Washington states. Please take a moment to review State and Local Sales Tax information.
Membership cancellation options
You can cancel your WW Digital or Digital + Workshops membership on the WW website. Log in to your account, go to "Settings," then go to "Account" to view your cancellation options. You can also call WW at 866.204.2885 for assistance with cancelling.
Already a WW member?
If you are a current WW member, you can still take advantage of the University's discounted pricing and subsidy. Please call WW at 866.204.2885 for assistance with getting your membership switched.