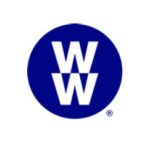 Syracuse University's partnership with WW (previously Weight Watchers) is ongoing! Active benefits-eligible Syracuse University faculty or staff members interested in weight management have the opportunity to participate in WW. With WW, you'll get access to lots of exciting features, including exclusive mindset content through Headspace®, and incredible products and experiences through the rewards program, WellnessWins™.
If you join WW between August 1 and 31, you  can redeem a FREE Goal Getter Kit*. It's packed with stay-on-track gadgets, a WW cookbook, coupons for the WW Shop, and more—all to help you reach your goals. 
Follow the steps below to join, then redeem your Goal Getter Kit at WW.com/GoalGetter.
*FREE Goal Getter Kit offer: To get a free kit, you must purchase a WW membership plan between August 1 and August 31. Kit must be redeemed by September 11, while supplies last. Please allow at least 3 to 4 weeks for delivery. Offer not available to current members.
Join WW
You may join WW at any time. Follow these steps to register:
Enter the Syracuse University Employer ID: 11186424
This membership is for: Employee
Enter your nine-digit SUID
Choose which plan you would like (see options below)
Create your account
Enter payment method
Review and confirm
For questions or assistance registering, please call the WW Wellness Hotline at 866.204.2885.
WW Digital
Easy-to-use app and website: Track your food, activity, and weight any time with WW digital tools.
Endless food options: With WW database of 4,000+ recipes, you'll eat what you love and lose weight.
Encouragement from a vast online community: Keep in touch with other members on their weight-loss journeys and share tips, tricks, and ideas with each other.
WW Digital + Workshops
Includes the all of the above from WW Digital, plus:
Motivation from others with similar goals: Share your journey with fellow members through in-person workshops in the community.
Insightful coaching from a WW expert: Get strategies from someone who's been in your shoes and lost weight.
Find a WW Studio in the area that suits you best!
2021 Pricing
| WW Plan | WW price per month | SU subsidy per month | YOUR price per month |
| --- | --- | --- | --- |
| Digital | $16.96 | 50% | $8.48* |
| Digital + Workshops | $38.22 | 50% | $19.11* |
*The Internal Revenue Service (IRS) requires the subsidized portion of the Weight Watchers programs- the portion paid for by Syracuse University on your behalf- to be treated as taxable income. This subsidization will be added as taxable income in your last pay each month. To be in compliance with IRS guidelines, additional taxes will be withheld from your last pay each month.
*In compliance with the law, WW has updated their State and Local Sales Tax policy for WW Digital memberships. As of November 1, 2020, the tax amount you are charged will be indicated in both the membership summary you will see on-screen and the confirmation email you will receive after signing up for WW Digital. Going forward, tax will be added to your monthly charge for Digital membership in New York and Washington states. Please take a moment to review State and Local Sales Tax information.
Membership cancellation options
You can cancel your WW Digital or Digital + Workshops membership on the WW website. Log in to your account, go to "Settings," then go to "Account" to view your cancellation options. You can also call WW at 866.204.2885 for assistance with cancelling.
Already a WW member?
If you are a current WW member, you can still take advantage of the University's discounted pricing and subsidy. Please call WW at 866.237.6032 for assistance with getting your membership switched.