Health and well-being is a life-long journey
The Syracuse University Wellness Initiative offers a variety of health and well-being workshops and programs to faculty and staff. Our workshops and programs allow you the flexibility to choose your own way to well-being, focusing on the goals that are most important to you. We are committed to supporting an environment that helps you be your healthiest, best self.
Take a look at the variety of wellness offerings below and don't forget to subscribe to the wellness email list to receive the most up-to-date Wellness Initiative information (subscribe to the email list on the wellness homepage).
Questions,? Feel free to contact us by email or call 315.443.5472.
Spring into wellness: Attend monthly workshops
---
Play along: Participate in challenges and take monthly quizzes
Take the 14-Day Sleep Challenge:  Feb. 21—March 7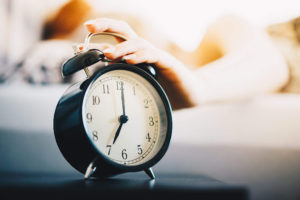 Sleep, like nutrition and physical activity, is a critical component of your heart health as well as your overall well-being! Insufficient sleep and poor sleep quality has been associated with a slew of chronic diseases like diabetes, heart disease and obesity. Those who get enough sleep typically have better weight control, more energy, a brighter disposition and a stronger immune system.
All faculty and staff who complete the sleep challenge will be entered into a random drawing for some awesome prizes!
How does it work?
After registering, you will receive an email to complete the pre-challenge sleep survey to assess your current sleep status. After submitting, you will receive an email with your answers, be sure to save these answers to reference when you complete the post-challenge sleep survey.
Start getting your Z's on. Monday, Feb. 21 you will receive an email with tips on how to get your z's on to help you get the best sleep possible. Throughout the challenge, you'll discover ways to make sleep-friendly choices, build a bedtime routine, find your back-to-sleep solutions (if applicable), and track your sleep.
Track your sleep. Print and use your challenge log [PDF] to track your sleep and find which strategies work best for you. Reflect on your sleep each morning, noting which strategies from each of the three parts had the most positive effect on your sleep. The log is for your personal use; you will not be asked to submit your log.
Mid-challenge motivation. Monday, Feb. 28, you will receive an email with additional info and resources on sleep. The goal is to keep you motivated and complete the challenge.
Complete your sleep journey. Monday, March 7, you will receive your final challenge email with the post-challenge sleep survey and evaluation. These must be completed by Wednesday, March 9 to be entered to win. Be sure to have your pre-challenge survey answers handy so you can look back and compare the changes and improvements you made.
Cultivate gratitude in the workplace
The workplace is one of the best places to practice gratitude. In addition to an increase in work performance, gratitude also helps improve employee health and well-being. A grateful attitude leads to a positive and happy mindset. Get your department started with the Gratitude Challenge!
The Wellness Team will provide you with everything you need to successfully deliver a team gratitude challenge! The challenge features 30 small, achievable goals to help you and your team express gratitude and better appreciate the little things in life. The beauty of this challenge is the dates and length are totally up to you.
Check out the challenge specifics
This gratitude challenge can be anywhere from 14 days to 21 days (your department chooses the dates and length).
Each department will receive a challenge kit from the Wellness Initiative with all necessary supplies.
The goal is for each participant to choose and complete at least one act of gratitude each day of the challenge. Participants check off each act of gratitude they accomplish.
Each department will receive a challenge kit, including:

One gratitude saying poster (sayings may vary)
One 'Life must be lived as play' poster
Positivity card packs
Thank you cards
Dove dark chocolates
Individual items for each participant: gratitude button, personal notepad (notepads may vary),  a list of 30 possible acts of gratitude

Each department organizer that completes all roles/responsibilities will receive a gratitude mug and notepad as a thank you gift!
Each department that completes the challenge will receive a gift bag of goodies to share!
Sign your team up to participate in the department challenge.

Choose a team organizer/(s) to deliver the challenge.
Choose the dates and length (be sure the start date is far enough away so there is time to pick up the challenge kit).

Send invitation email to all possible participants (give people a "join by date").
Send an email to the Wellness Team with the complete participant list.
Pick up your department challenge kit from the Wellness Initiative. After pick up, dispense items to participants.
Begin the challenge and have fun with it!
At the end of the challenge,  send the Wellness Team the names and the total number of participants who completed the challenge.
Be sure all participants complete the program evaluation to fully complete the department challenge.
If the challenge is completed, pick up the post-program gift from the Wellness Initiative.
Send team organizer/(s) customizable invitation email template, as well as two "keep the momentum" going email templates.
Put together challenge kit:

Purchase challenge items for all participants on the department participant list.
Print materials needed to participate in and complete the challenge.

Schedule time for department organizer/(s) to pick up their department challenge kit.
Be available for any questions or assistance.
After receiving the completed list from the department, send all participants a post-program evaluation.
If the department meets all criteria for challenge completion, schedule a time for the department organizer to pick up their gift and the department gift.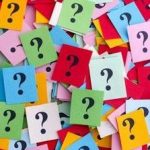 Play along with us and test your knowledge about a variety of wellness topics.
Current month's quiz: It's Bittersweet Chocolate Day (Jan. 10), hooray!
In case you missed it, take past quizzes:
---
Take action: Join behavior change programs
A Non-Restrictive Approach to a Sustainable Healthy Lifestyle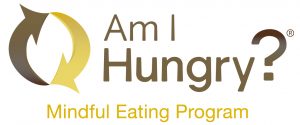 Am I Hungry?® is a non-diet, weight-neutral approach that empowers individuals to take charge of their decisions about eating, physical activity, health and self-care.  Am I Hungry?® is a comprehensive mindful eating program that guides participants to reconnect with their physical signals to guide when, what, and how much to eat without restrictive diet rules and recognize and cope with their triggers for overeating.
Begins Thursday, March 24
This five-week interactive group program for faculty and staff will be conducted in a group setting via Microsoft Teams. The focus is to help individuals break out of emotional eating cycles using practical, doable strategies.
Throughout the program, trained Am I Hungry?® facilitators, Gail Grozalis and Kim DeStefano will guide participants to:
Understand why diets don't work for most people
Be in charge of their eating, instead of feeling a lack of control
Consistently eat the foods they love without guilt or overeating
Learn how to balance eating for nourishment with eating for enjoyment
End mindless, emotional eating
Restructure thinking from good and bad foods
---
According to Michelle May, M.D., founder of Am I Hungry?® and author of Eat What You Love, Love What You Eat, "Most diets fail because they are negative and unsustainable, leaving the dieter feeling guilty and disappointed. Diets focus on what people should eat without addressing why they eat in the first place. As a result, the overeating cycle is never really broken. Am I Hungry?® is an inside-out approach to eating and self-care that focuses on changing thoughts and feelings first, so changes in behaviors will last."
Although participants are not given rigid rules to follow, a study of 229 participants showed improved self-efficacy, significantly increased activity, more healthful eating, and gradual weight loss by a majority of the participants. 90% completed the program and nearly all said they would recommend it.
Research shows that the simple process of checking and recording your blood pressure at least twice a week over four months may lower blood pressure in people with high blood pressure. It also shows that proper nutrition, particularly with a reduction in sodium, can help to lower diastolic and systolic blood pressure.
Syracuse University has continued their partnership with the YMCA of Greater Syracuse to facilitate the Blood Pressure Self-Monitoring (BPSM) for active benefits-eligible faculty and staff. This is an evidence-based program developed to support adults with hypertension in lowering and managing their blood pressure. Express my interest in participating.
This four-month program focuses on practicing home self-monitoring of blood pressure readings, identifying triggers and adopting healthier eating habits to better manage high blood pressure. With the support from a trained YMCA Healthy Heart Ambassador (HHA), participants will:
Measure and record their blood pressure  at least two times per week

all participants will receive their own blood pressure cuff (included with the program) and receive instructions for proper use

Meet one-on-one each week with Stephanie Michaels via Microsoft Teams (from week of Feb. 28 through week of June 13)
Attend one 45-minute seminar each month via Microsoft Teams

Monday, March 14  (Noon – 12:45 p.m.): Dietary Approaches to Stop Hypertension
Monday, April 11 (Noon – 12:45 p.m.): Lowering Sodium Intake
Monday, May 9 (Noon – 12:45 p.m.): Shopping, Preparing and Cooking Food for Better Blood Pressure Management
Monday, June 6 (Noon – 12:45 p.m.): Heart Healthy Eating for Life
Working together to prevent type 2 diabetes
Syracuse University continued its partnership with the YMCA of Central New York to facilitate the Diabetes Prevention Program (DPP) for active benefits-eligible faculty and staff. The DPP is a CDC-recognized, evidence-based lifestyle change program developed specifically to prevent or delay type 2 diabetes. It is designed for adults who have prediabetes or are at risk for developing type 2 diabetes, but who do not already have diabetes.
This small-group program offers peer support while helping people eat healthier, increase their physical activity and lose weight.
Please read through all the information about this program carefully. If you believe you may qualify and want to learn more, please register for an info session.
Individuals who have already been diagnosed with type 1 or type 2 diabetes do not qualify for this pilot program.
In order to qualify for the pilot program, you must be at least 18 years old, overweight (BMI > 25) and at high risk for developing type 2 diabetes indicated by a confirmatory blood value* or a clinical diagnosis of gestational diabetes (GDM) during a previous pregnancy. If a blood value or diagnosis is not available, a qualifying risk score** may be used to enroll.
Must be an active benefits-eligible Syracuse University faculty or staff member.
Prediabetes confirmed via one of three blood tests*:

Fasting glucose = 100 -125mg/dl
2-hour post prandial glucose = 140- 199mg/dl
HbA1C = 5.7% – 6.4%

If no blood test, qualifying score (9 or higher) on an American Diabetes Association or CDC risk assessment**.
The DPP will be delivered by Stephanie Michaels, a YMCA lifestyle coach trained in group facilitation; Stephanie will transfer accountability to participants over the course of the year-long program.
Group: Tuesdays, 12:30 – 1:30 p.m. Bird Library, Spector Room (608)
There is a maximum number of 15 participants. All interested participants that qualify will be placed on a list, there will be 15 participants randomly chosen to participate in each group. Stephanie Michaels, the intake coordinator from the YMCA of Central New York will contact the selected participants between Sept. 28 and Oct. 1.
One-year commitment (26 one-hour sessions):
Mandatory orientation session: Oct. 12
16 consecutive weekly sessions: Oct. 19—Feb. 15 (no session Nov. 23 or  Dec. 28).
Step down to 3 sessions every other week: Feb. 22, March 8, March 22.
Step down to 6 sessions once per month: April 19, May 24, June 21, July 19, Aug. 16 and Sept. 13.
Two data points (data is recorded in a HIPAA compliant online tracking system) are collected from participants at each session: weight and minutes of physical activity.
Free YMCA family membership for the first 20 weeks of the program:
All enrolled participants will receive the YMCA family membership (more than a $300 value!).
The membership can be used at any of the six locations that are part of the YMCA of Central New York.
The standard cost of the National Diabetes Prevention Program is $429.
All participants enrolled in the DPP pilot will contribute $200 to the DPP program via payroll deductions, but will have the opportunity for a full reimbursement by meeting the attendance criteria as well as weight and physical activity session submissions.
Weekly paid employees agree to have $5 per week deducted after taxes from their paycheck for 40 weeks (Oct. 27 through July 27, 2022) for a total of $200.
Semi-weekly paid employees agree to have $10 deducted after taxes from their paycheck, approximately 40 weeks (Oct. 29 through Aug. 15, 2022) for a total of $200.