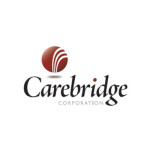 Syracuse University is committed to the total well-being of our community and to providing support and services to help you and your loved ones manage challenges at work and at home. The full suite of Carebridge's comprehensive services and resources offer integrated, accessible, confidential support.
Licensed, credentialed counselors are available 24 hours a day, 7 days a week, 365 days a year by calling Carebridge at 800.437.0911.
Eligibility
All members of the University community eligible to participate in the University's medical plan, including benefits-eligible faculty and staff, retirees, and their dependents.
Cost and Confidentiality
There is no cost to you or your dependents to use the benefit. All Carebridge services are completely confidential (some exceptions apply).
Counselor Certification
Most Carebridge providers have 15 – 20 years of clinical experience. Carebridge Providers adhere to stringent industry qualifications, including; Masters Degree directly relating to consultative work, minimum of 5 years of direct clinical practice and State Licensure or Certification at the highest level in areas in which the provider practices.
How It Works
Get in contact with Carebridge. Call Carebridge for free, confidential assistance 24 hours a day, 7 days a week at 800.437.0911.
Tell Carebridge about your concern. When you call, Carebridge will provide immediate consultation to assess your needs and provide information, resources, and referrals to help you address your concern.
Feel secure that the services you receive are confidential. Your privacy is important. no names are identified or reported to anyone without your written authorization (some exceptions apply).
Carebridge Benefits Summary Page
Seeking employee assistance services in our global community?
Please see Chestnut Global Partners Faculty and Staff Assistance Program.
---
If you need help, please call Carebridge at 800.437.0911. Carebridge counselors may be reached 24/7 for confidential consultation, assessment, referrals, and counseling. If you are in crisis, please call Carebridge now. If you have immediate safety concerns, please call 911 or go to your closest hospital emergency room.
---